Every year my family asks me what my kids want for Christmas. My teen daughter's requests have morphed over the years; as she's grown, so have her tastes. We've gone from Barney, to Hannah Montana, to jewelry, to sports equipment, to nice shoes and gift cards. Those last two things are on my list too.
Not only is my 11 year old son, who is on the Autism spectrum, a super-slow grower (we just moved into a size 7 slim!), his taste in toys hasn't expanded much either. He doesn't play sports, other than an occasional game of golf, and his interest in trains, planes, roller coasters, music, bike riding and video games is about the same as it was when he was a toddler.
Since we are running out of storage bins for train parts, recently I've felt the need to step outside of the gift box, so to speak. These are some of my favorite things (his, too) for special needs kids.
1. Gorilla Gym Indoor Swing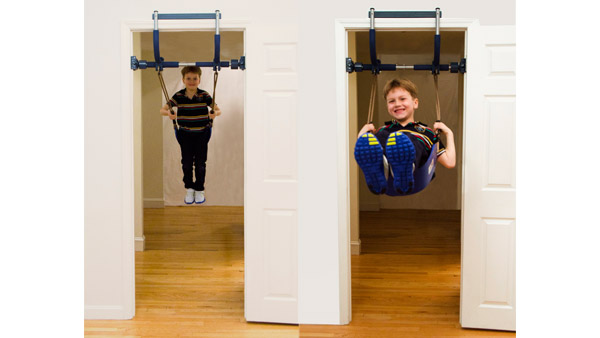 The Gorilla Gym is a great gift for the whole family, actually. My daughter loves to box, my husband and I do Crossfit (and the Gorilla Gym AirStraps would give you a great workout), and my son uses all of his earned free time at school to play on the indoor swing. Whenever he needs a break, he can take five or ten minutes to swing and calm himself. This activity has long been part of his sensory therapy and now, even during the cold winter months, he has a place to exercise and refocus.
https://gorilla-gym.com/wp-content/uploads/2014/08/logo.jpg
0
0
Peter Velikin
https://gorilla-gym.com/wp-content/uploads/2014/08/logo.jpg
Peter Velikin
2013-11-19 04:05:22
2015-10-31 04:06:57
DAY 18 – Gift Ideas for Special Needs Kids